Castle of São Jorge is one of the most emblematic monuments in Lisbon, located on the hill of S. Jorge, in the center of the city. With a rich and fascinating history, the castle is a major tourist spot and cultural attraction for visitors from all over the world.
The oldest fortification on the site dates from the 2nd century BC, although traces have been found here from the 6th century BC. Archeology has made it possible to discover traces of Phoenicians, Greeks, Carthaginians, Romans and Muslims, proving constant human occupation since ancient times.
The castle itself was founded in the 10th and 11th centuries, when Lisbon was an important Muslim port city. In 1147, the first king of Portugal, D. Afonso Henriques, conquered the castle and city from the Moors.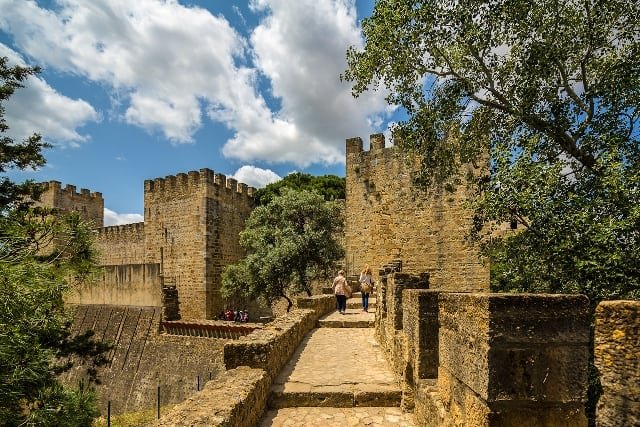 Between the 13th and 16th centuries it had its most important period. The castle was the stage for the reception of Vasco da Gama, by King D. Manuel I, after his discovery of the sea route to India. With the earthquake of 1755 and the move of the royal residence to the riverside area of the city, the castle had a strong decline and degradation. It was declared a National Monument in 1910, having begun to be restored that year and, in 1990, it was rehabilitated again, and is currently one of the most visited places in the city.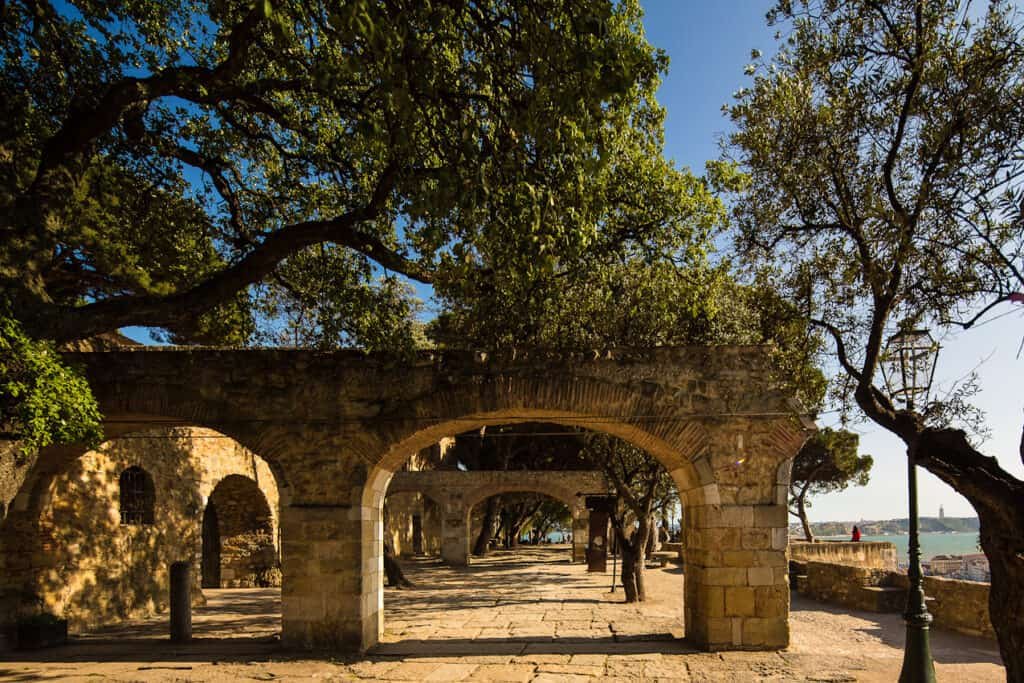 Inside, the museum center stands out, where you can see the history of Lisbon and the Ulisses Tower, where a periscope allows you to observe the city in 360º in real time. Castle of São Jorge has well-tended gardens, offering visitors a pleasant place to stroll. It is undoubtedly a popular venue for cultural events including concerts, festivals and exhibitions.
Due to its exceptional location, Castle of São Jorge stands out from all the viewpoints in Lisbon for the unique and majestic views that it allows you to enjoy.