The Vasco da Gama Bridge is one of the largest bridges in Europe. With a length of 17.2 km, it connects the south bank of the Tagus to the north side, linking the Nations' Park area in Lisbon to the cities of Montijo and Alcochete, on the south bank of the river. It has three lanes in each direction.
Its name invokes the Portuguese Vasco da Gama, in the year in which the 500th anniversary of the discovery of the Maritime Path to India by this great navigator was celebrated, in 1498.
Portuguese engineer Edgar Cardoso and American engineer Mark Watson designed the Vasco da Gama Bridge. The Portuguese company Teixeira Duarte took over the construction of the bridge, in a project planned to last 120 years.  During its construction, the engineers tried to create a robust bridge, capable of facing bad weather and catastrophes. It was designed to withstand an earthquake 4.5 times stronger than the 1755 Lisbon earthquake.ua construção, os engenheiros tentaram criar uma ponte robusta, capaz de enfrentar intempéries e catástrofes. Foi concebida para resistir a um sismo 4,5 vezes mais forte do que o terramoto de Lisboa de 1755.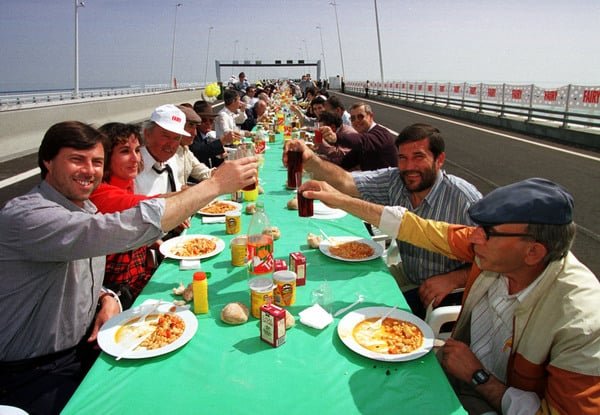 Award at Guinness World of Records
For the inauguration of the new bridge, a lunch was organized on March 22, 1998, which won a place in the book of records. On that day, the Vasco da Gama bridge entered the Guinness World of Records as the longest bridge in Europe. In addition, the table where the meal was served won the award for the largest Table in the World with 15,000 people and 5,000 meters long!
Although the grand lunch was the first event held on the Vasco da Gama bridge, the official inauguration only took place a week later, on March 29, 1998. The ceremony was presided over by the then President of the Republic Jorge Sampaio and blessed by Father Vítor Melícias. Two months later, EXPO'98 opened, with the theme "The oceans – a heritage for the future".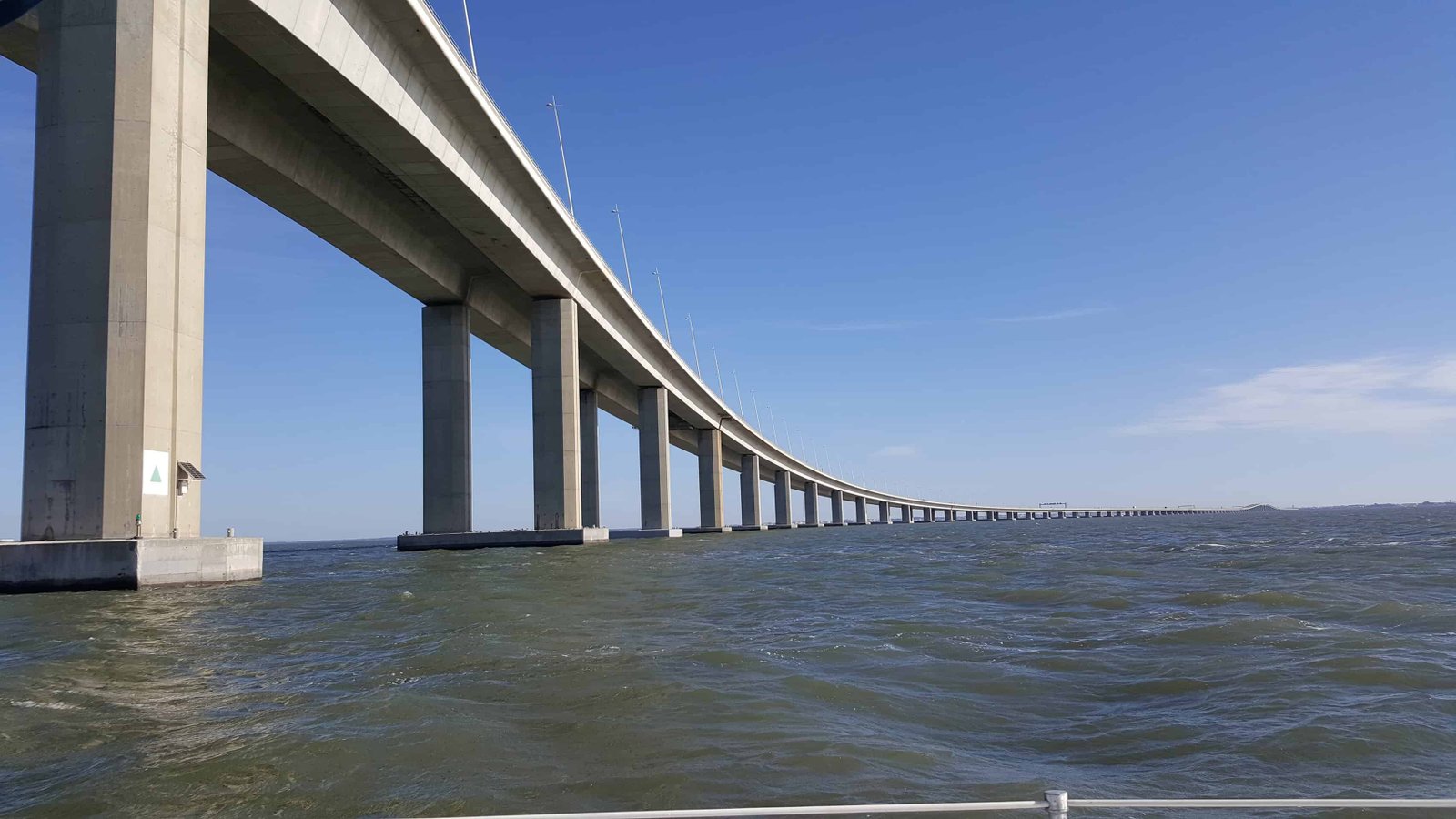 For 20 years this was the longest bridge in Europe, exceeding 17 km in length, of which about 12 km are made over the waters of the Tagus. The position is currently occupied by the Crimean Bridge, over 18 km long, built over the Kerch Strait in Russia and inaugurated in May 2018.
The construction of the Vasco da Gama bridge was an important milestone in the city's history and is today a symbol of Lisbon's modernity and progress.