Central Tejo was a thermoelectric plant that supplied electricity to the entire Lisbon region. Built in 1908, its period of productive activity spans between 1909 and 1972. From 1951 it was used as a reserve power station, producing only to complete the supply of energy from the hydro plants.
It was, for more than three decades, the largest power plant in the country, supplying electricity to the city of Lisbon, its entire district and the Santarém Valley. However, in 1975 it was disqualified, leaving the productive system. Over time, it has undergone several modifications and expansions, having gone through several phases of construction and alteration of the production systems.
In a new Era of its existence, Central Tejo opened to the public for the first time in 1990 as the Electricity Museum. Soon after a new period of restoration work on its buildings and equipment, it reopened definitively in 2006.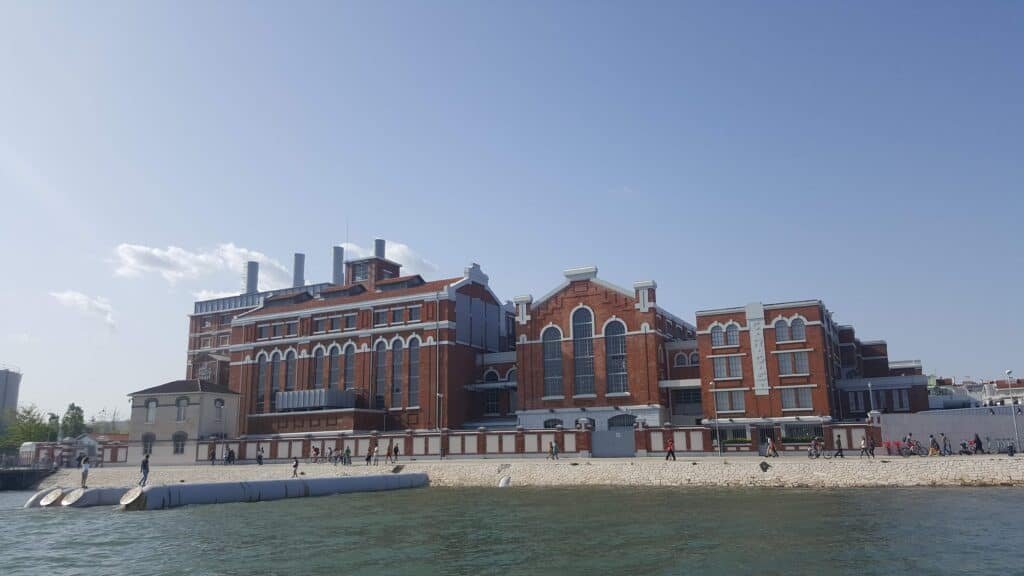 Your building
Its permanent exhibition, called "Circuito Central Elétrica", features original machinery, in perfect condition, through which the history of this old factory is told, as well as the evolution of electricity to renewable energies. Science space with an industrial base, it is one of the most visited museum centers in the whole country.
The plant is housed in a building that is a relic of Portuguese industrial architecture from the first half of the 20th century. It features an imposing iron structure covered in brick, and its facades reveal different artistic styles, from Art Nouveau to Classicism.
What are the sources of energy, how does the process of production, transport and distribution of electricity take place, who are the scientists who study it? The answers to these and other questions can be found by visiting this space.
And if you want to know more about the evolution of the Central and the MAAT between 1909 and 2016, you can watch an interesting virtual tour below.
With a privileged location, easy access and with educational programs, it is an excellent option for the whole family.