The spring season has always been highly requested for the practice of this type of nautical activities by companies and organizations. And this year, the tradition continued.
With a two-year delay due to the pandemic, we finally had the opportunity to bring 90 people together on board a classic sailboat. During this magnificent tour, a buffet dinner was served which was very much appreciated by all the participants.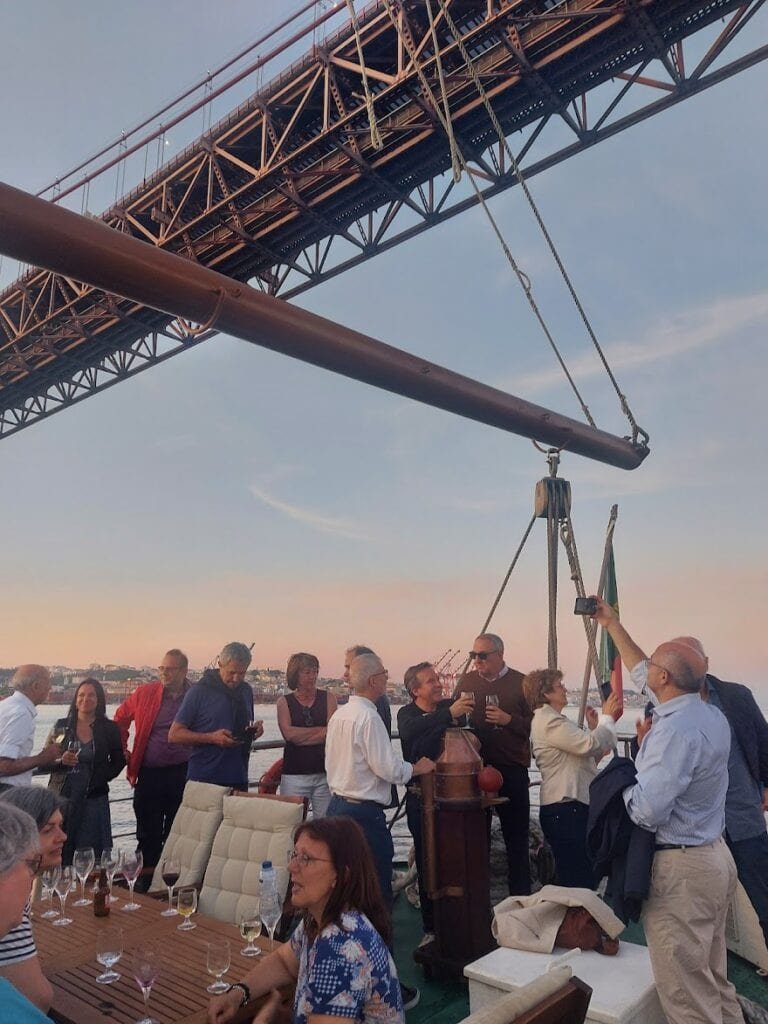 It was a group from more than 10 European countries that belong to EMRO (European Media Research Organisation). According to the guests, it was the highlight of their visit to Portugal and represented a truly unforgettable experience.
A friendly group of 10 employees from Impala Search, Ltd entrusted us with organizing a nautical experience aboard a sailing catamaran. The aim was to provide unforgettable moments. And so it was. On a five-hour tour, there was time for diving, sunbathing, barbecue on board, relaxing to the sound of good music, socializing and lots of fun.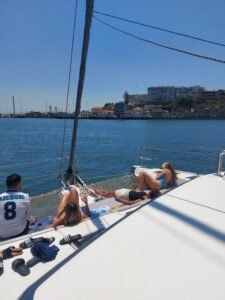 A group of 40 employees from the Roland Berger Holding GmbH team also had the opportunity to discover Lisbon from a unique perspective aboard a catamaran terrace. Animation and good humor were always present at this team building event.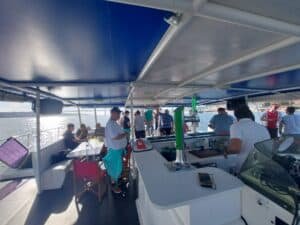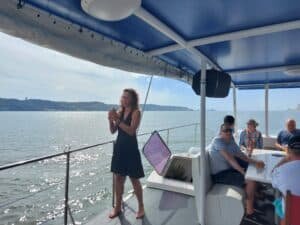 Also on board this catamaran we received a group of 16 guests, from the United States, from the company AMD. The option chosen was a sunset tour, with snacks and open bar service. They were relaxing, fun moments that brought closer bonds between co-workers.
Directly from the United States, the educational organization Community Goods chose us to organize a boat trip in Lisbon, with dinner on board, for its team of 38 employees, on a motor catamaran. This initiative constituted a social event and was part of a team building action.
Aboard a panoramic motor boat, we took a four-hour tour with a group of 28 people from Kapitus company. There was time for swimming, sunbathing, paddle boarding and, of course, eating and drinking. And all of this with lots of fun, conviviality and providing unforgettable memories. It was a very successful team building event.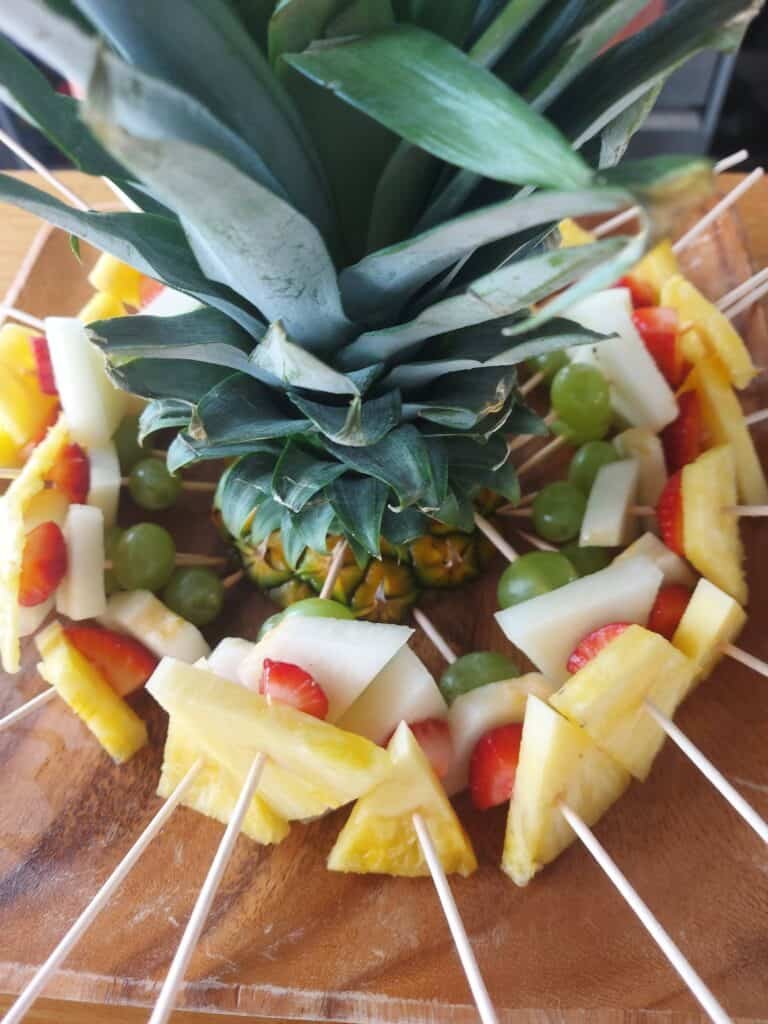 These are just a few examples of events offered to companies in this spring period. New events are already scheduled for the near future. If you want to provide an absolutely unforgettable experience for your team or your clients, get in touch with us.