Motor Catamaran
Fabulous Portuguese-built power catamaran designed to accommodate events on board. She has two independent exterior decks (allows you to create two different environments, each with a unique atmosphere), two bars, a large glass-enclosed living room and bathrooms. Equipped with Bose audio system, Video/TV and Wi-fi.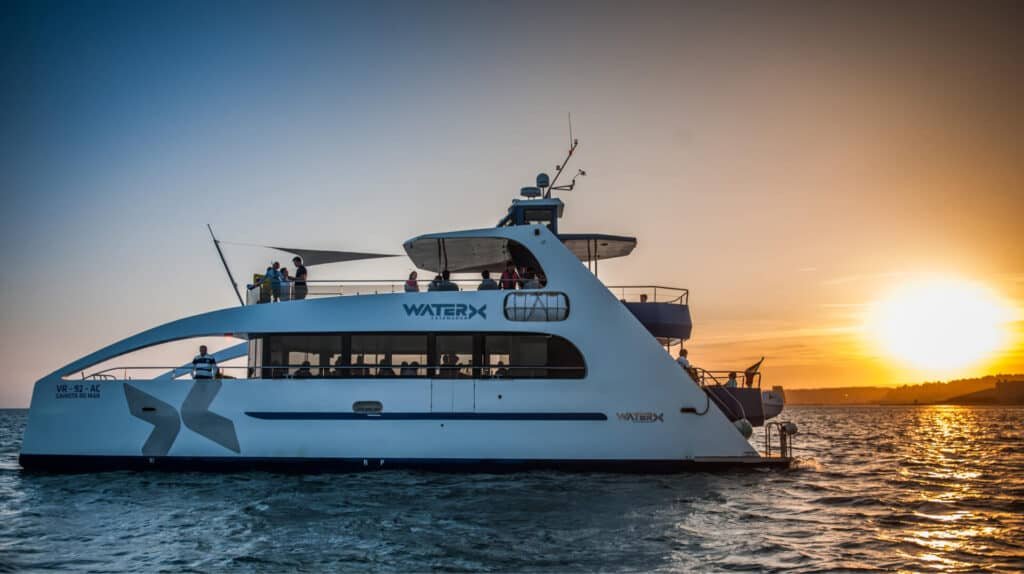 Tipo:Motor Catamaran
Brand/Model: Custom build
Length: 62 feet
Capacity: 145 people + crew
Related experiences
"O barco de cada um está dentro de seu próprio peito (Couto, Mia)." Descubra o seu barco e o marinheiro que há em si.
All Experiences
Are you curious about the nautical experiences we provide?