Chanel is known for its attention to detail and the exceptional quality of its products and services. Every aspect of this team-building was carefully planned and executed to ensure that guests enjoyed an unparalleled level of comfort, service and elegance.
So, this time on the waters of the river Sado, in Setúbal, we joined 85 employees of the Chanel company on board. The group of this centenary company, coming from several European countries, embarked on a boat tour aboard this motor catamaran in the Marina of Tróia.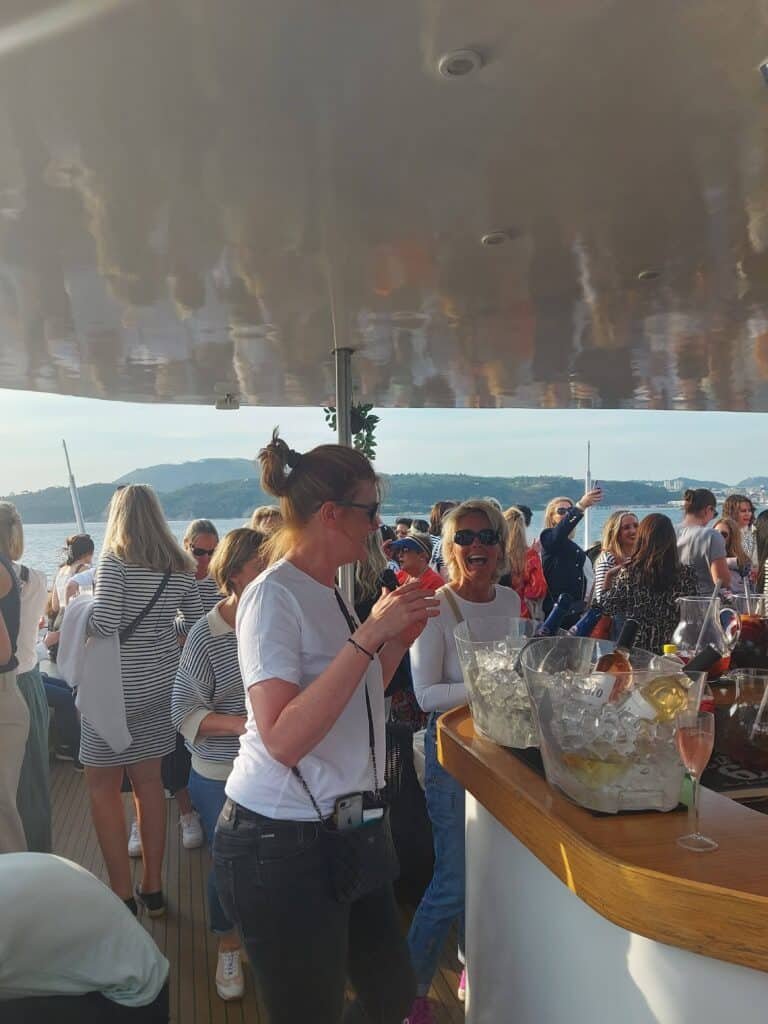 While enjoying the beautiful landscapes of the Arrábida area during the evening, the guests had fun and danced excitedly to the music played by the DJ on duty.
In addition, the crew on board was on hand to ensure the satisfaction of all guests.
It was undoubtedly a party with a lot of glamor and that will be kept forever in the memories of the participants. In the end, everyone's joy – crew included – was truly contagious. The wish is for it to be repeated as soon as possible.
Importance of team-building events
Team building is an essential practice for organizations seeking to improve the cooperation and performance of their employees. As such, it involves carrying out activities that aim to strengthen relationships between team members, stimulate communication and develop interpersonal skills, promoting a healthy and positive working environment.
However, not all activities are like that. Some can be monotonous and predictable, while others can be fun and "out of the box". And, based on this thought, we carried out this team-building activity.
Finally, and now that you recognize the benefits of this type of experience for team building, it's time to plan your team-building event. Our team specialized in corporate events is at your disposal to create a personalized and unforgettable experience for your company. From selecting the ideal boat to organizing the activities, we will take care of every detail to ensure your event is a success.
Don't settle for the common. Embark on an extraordinary experience and let us help you create memories that will stay in everyone's heart.