The National Pantheon, also known as the Church of Santa Engrácia, is one of the main tourist attractions in Lisbon, located in Alfama district. It is an important architectural attraction in the city, with a rich history and stunning panoramic views.
The history of the National Pantheon dates back to the 16th century, when it was built as a church dedicated to Santa Engrácia. Despite the commitment of the powerful Fraternity of the Slaves of the Blessed Sacrament, constituted to build a majestic temple, the bold Baroque project, whose construction began in 1682, remained without coverage until the beginning of the 60s of the 20th century, when the New State regime decides to finish the building and adapt the temple to the National Pantheon, a space to honor important personalities of Portugal.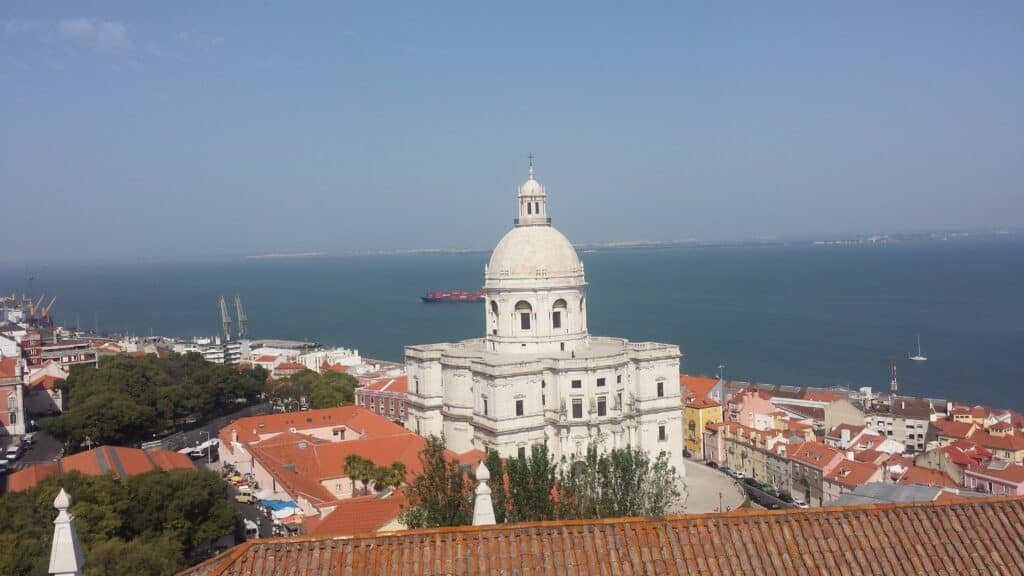 The imposing appearance and unique character of the work justify its classification as a National Monument and legitimize its choice to house the remains of exceptional Portuguese people. One of the main attractions of the National Pantheon is its crypt, where some of Portugal's most important personalities are buried, including writers, artists, scientists and politicians. It is an excellent opportunity to discover the history and culture of Portugal.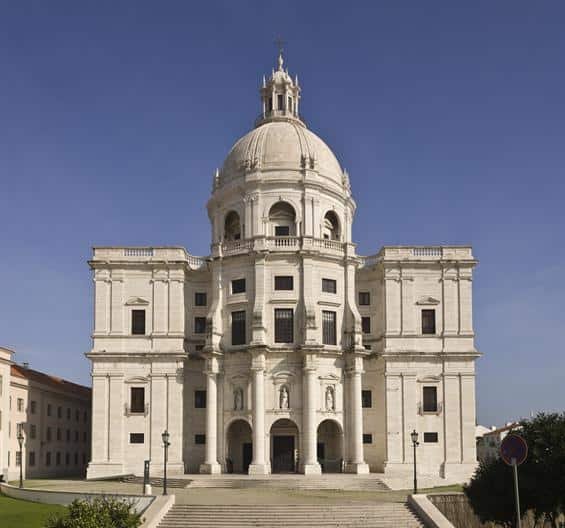 The main façade of the church perfectly reconciles the novelty of Italian Baroque with the most notable and significant architectural practice in Portugal. In the national coat of arms that tops the rich central portal, we find explicit the national character of the church that was present both in the founding of the first parish and later in the reconstruction of the temple by the Brotherhood.
The dynamics of the monument's forms are integrated into a privileged location on one of the city's hills facing the river. The temple stands out in the panorama of Lisbon as a great bulwark. Its terrace offers visitors a breathtaking view of the capital and the Tagus.