Cais do Sodré has a rich and diverse history. During the Middle Ages, it was an important trading port where ships arrived and departed carrying goods from around the world.
In the 17th century, Cais do Sodré was known as the "Port of Vessels", where ships left for the Portuguese colonies. During the 19th century, Cais do Sodré became an area of bars and entertainment venues, attracting sailors and adventurers from all over the world.
We can say that, few areas of Lisbon have had as many lives as Cais do Sodré. More diverse and multicultural than ever, Cais do Sodré beckons to be enjoyed at any time of the day or night, by locals and visitors alike.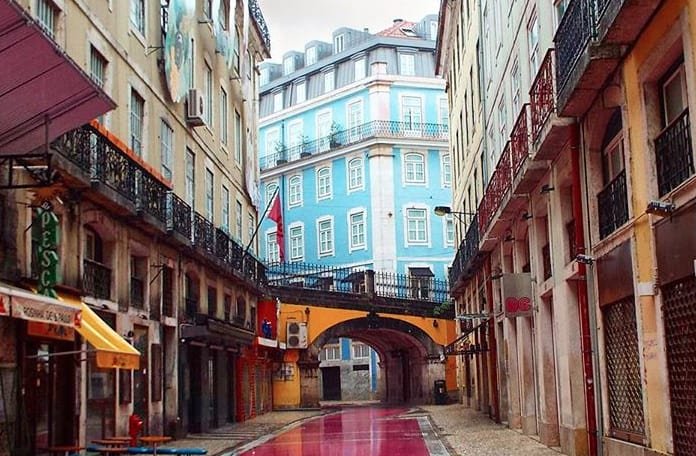 The last few years have made the neighborhood more inviting than ever, whether to visit a store, have brunch with the family, a dinner with friends or a night out drinking. If this is the case, there are many options of bars to drink cocktails, craft beer or even Portuguese and international wines. If you feel like listening to music and dancing, you will also find a number of lively bars and clubs here. The colorful Rua Rosa is a good starting point for fun.
It is in this area of the city that one of the main food courts in Lisbon is located: the Mercado da Ribeira, which offers everything from traditional meals to delicacies and trendy bakeries.
Transport and accessibility
From the point of view of transport and accessibility, Cais do Sodré is very well served. It is a starting point for ferries that go to the south bank of the Tagus River, where Christ-King is located. It has a modern metro station and is also the terminus of the train station on the Cascais line.