Christ-King is a monument located in Almada, on the south bank of the Tagus River. The idea of building the Cristo Rei Monument arose in 1934, during a visit to Brazil by the then Cardinal-Patriarch of Lisbon, D. Manuel Gonçalves Cerejeira. While visiting Rio de Janeiro, he saw the imposing image of Christ the Redeemer on Corcovado and soon in his heart was born the desire to build a similar work in front of Lisbon.
But, in reality, the monument to Christ-King was built in fulfillment of a vow made by the Portuguese episcopate in 1940, which asked God to free Portugal from participating in the Second World War. The President of the Council of Ministers, António Oliveira Salazar, preferred to remain neutral, as Portugal did not participate in that war.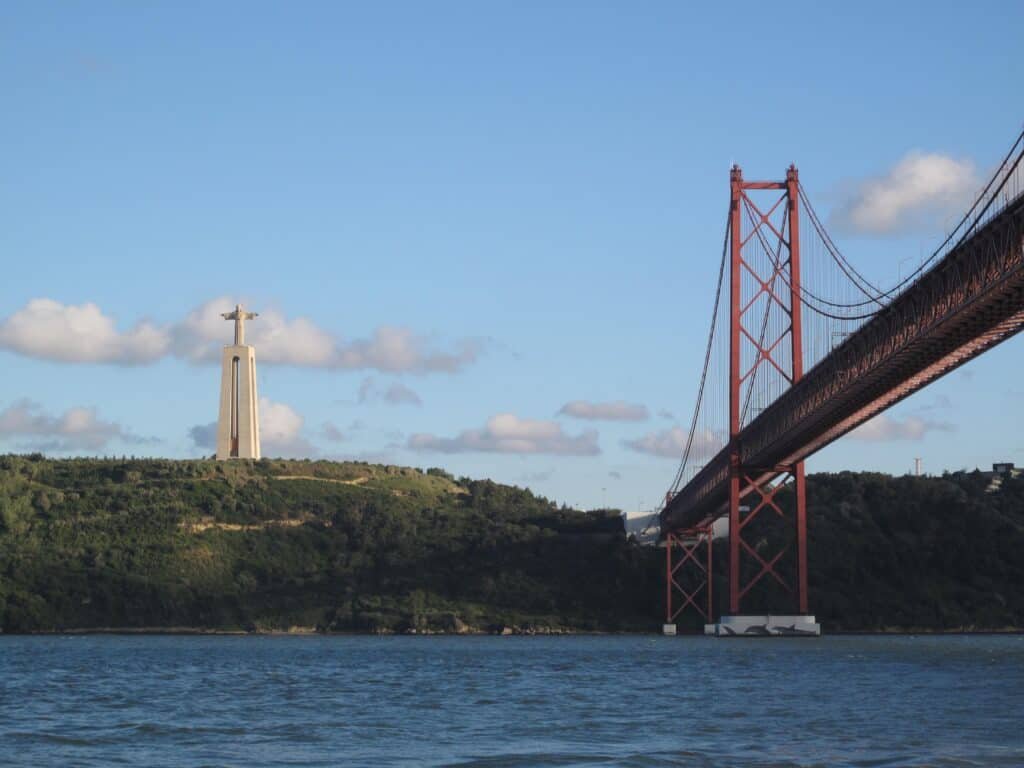 Thus, the construction of the monument was started in December 1949, after the end of the war. It was inaugurated on May 17, 1959, with the presence of official Portuguese and foreign authorities and about 300,000 anonymous citizens. On that occasion, the original image of Our Lady of Fatima was also present. Pope John XXIII was not present at the ceremony, but he sent a radio message, which was then broadcast. At the time, Cardinal Cerejeira stated that the monument would always be a sign of gratitude for the gift of peace.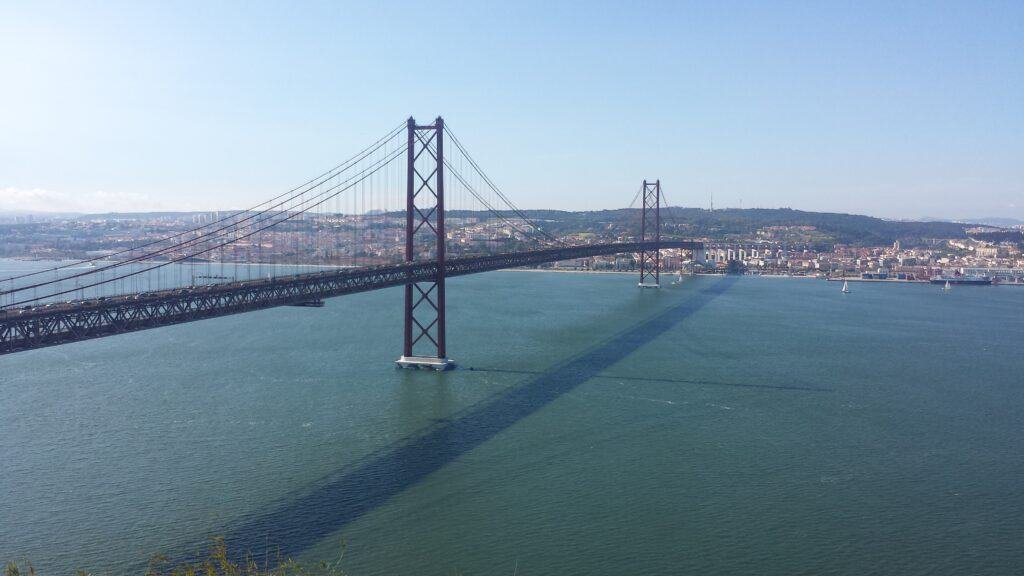 It is considered one of the best places to have a panoramic view of the city of Lisbon and the Tagus. The monument was erected on top of a cliff with an altitude of over 100 meters and it is possible to climb to the base of the statue via an elevator or a staircase of 286 steps.
Christ-King is one of the few monuments of Christ in the world that has open hands, signaling the blessing. This was done to emphasize the message of peace and harmony conveyed by the monument.
Visiting Christ-King is a unique experience, as in addition to being able to admire the incredible views from the top of the monument over the city of Lisbon and the Tagus, it is possible to learn about the history and architecture of the place, as well as visit the Chapel of Nossa Senhora da Paz Carmo, located inside the monument.