US Embassy Event
This time we had the opportunity to take a walk with Mr. Ambassador Robert Sherman, Mrs. Ambassador Kim Sawyer and the US Embassy Staff. Through this exclusive boat tour, they got to know the wonders of Lisbon's coastline while enjoying the serenity of the Tagus River, during the US embassy event.
The good mood was always present, as well as the curiosity to learn a little more about Lisbon, Portugal and the nautical world. Without a doubt, it was an experience that left us all with good and lasting memories.
On board this elegant sailboat and with all the comfort, the ambassadors had the possibility to appreciate the Discoveries Monument, Jerónimos Monastery, MAAT, the beauty of the iconic 25 de Abril Bridge, Cristo Rei, and many others. The attentive and experienced crew ensured that guests felt at ease throughout the journey, providing assistance whenever they needed it.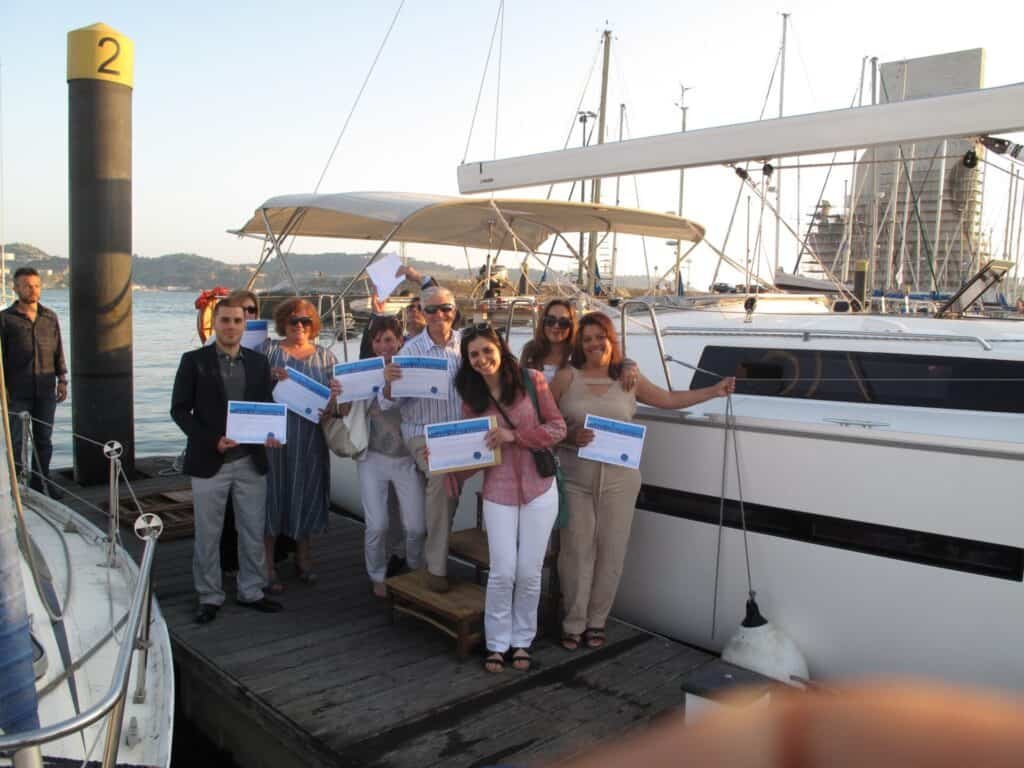 In the end, the well-deserved personalized "Navigators Certificates" were delivered to all members of this "Dream Team"!
It was an honor and a pleasure to enjoy these moments together. Let's hope it repeats again!
Lisbon and its charms
This special event highlights Lisbon's growing popularity as a world-class tourist destination, which continues to attract visitors from all over the world. If you are also passing through Lisbon, and would like to take your time and enjoy a unique experience, we have the right plan for you.
Whether it's a boat tour during a hot sunny day, diving and cooling off in the river waters or enjoying the wonderful sunset, there's no shortage of great proposals!