Motor boat
This boat is a historic vessel that offers the best conditions for all types of events at any time of the year. This space for events is divided into three decks: Floor 1: Outdoor deck comprising a bar and large terrace; Floor 0: Panoramic interior deck consisting of a bar, lounge room (former first class of the vessel) and multipurpose main hall; Floor -1: Former wine cellar converted into a room for entertainment and presentations.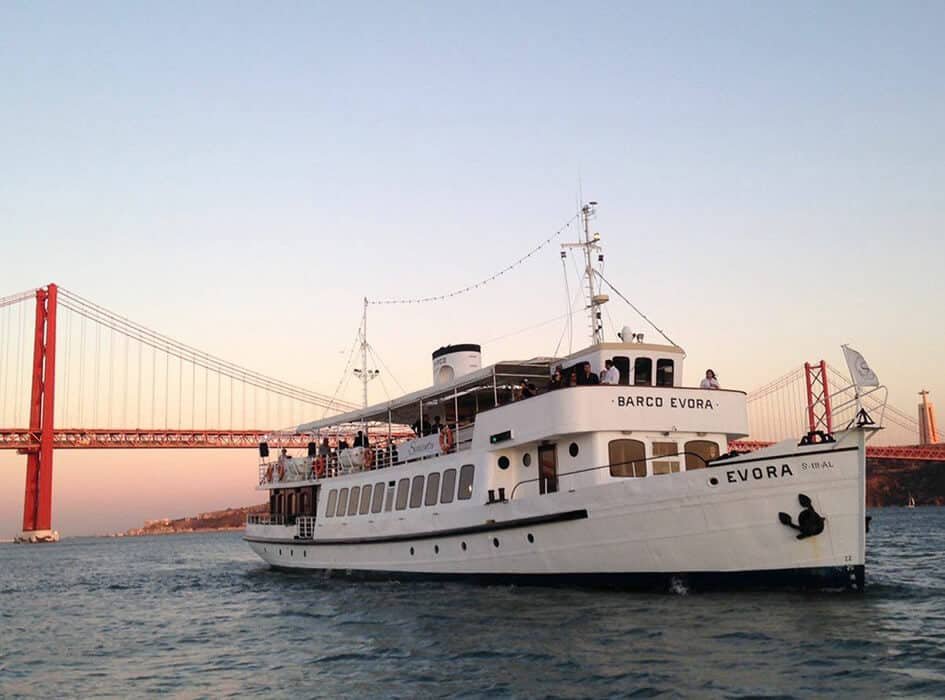 Type: Historic boat
Brand/model: Custom build
Length: 109 feet
Capacity: 240 people + crew
Meal capacity: 110 people seated
Related experiences
"O barco de cada um está dentro de seu próprio peito (Couto, Mia)." Descubra o seu barco e o marinheiro que há em si.
All Experiences
Are you curious about the nautical experiences we provide?