Sailing Catamaran
Modern catamaran built in 2020. She has a large glazed interior lounge, bar, tables and chairs, kitchen and bathrooms. Outside, we find spacious and comfortable areas that contribute to provide moments of pleasant conviviality. It is equipped with a video system, sound system with bluetooth connection and Wi-fi.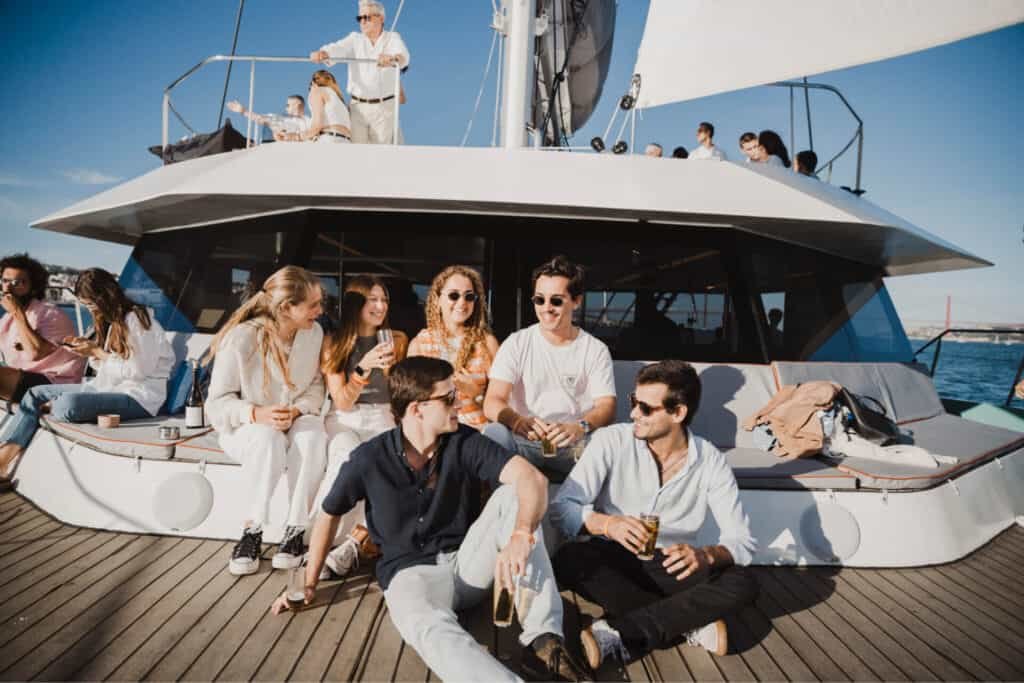 Type: Sailing Catamaran
Brand/model: Custom build
Length: 63 feet
Capacity: 150 persons + crew
Related experiences
"O barco de cada um está dentro de seu próprio peito (Couto, Mia)." Descubra o seu barco e o marinheiro que há em si.
All Experiences
Are you curious about the nautical experiences we provide?