Web Summit 2023 is coming, bringing with it not only a meeting of brilliant minds, but also a unique opportunity for participants to experience innovation in a truly memorable way. The experience of strolling along the Tagus River allows you to discover the city, providing unforgettable memories for you and your team.
How did the Web Summit start?
The world's largest technology conference began in 2009 and its growing relevance in the world is clear to see. For the first five years it was held in the Irish capital. However, due to its growing importance, the first edition was announced in Lisbon in 2015. Since then, the event has been held in Portugal every year, and the government has decided to extend this contract until 2028.
The Web Summit attracts, above all, representatives of the biggest technology companies, as well as experts in the field of technology, European political leaders and other renowned figures.
Web Summit 2023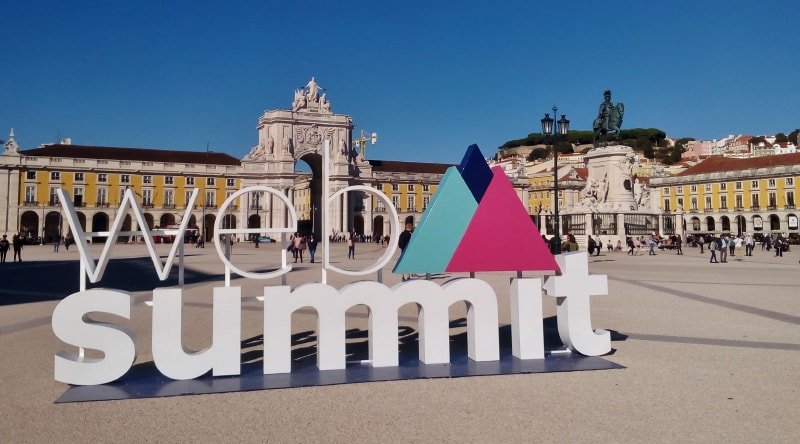 This year's edition confirms the presence of more than 70,0000 participants from over 160 countries. Thus, the main motivations for gathering at this event are: "incredible speakers, unparalleled networking opportunities and proprietary software that will maximize your experience."
This year's Web Summit features names such as Kuo Zhang – President Alibaba.com, China; Jimmy Wales – Founder Wikipedia, United States; Melanie Nakagawa – Director of Sustainability Microsoft, United States; Marshmello – DJ and Producer, United States; Andrew McAfee – Principal Research Scientist MIT, United States, among others.
Why opt for a private boat tour?
A private boat tour with Lisbon Sight Sailing offers a myriad of benefits that will enhance your Web Summit experience. Imagine escaping the crowds and immersing yourself in the tranquillity of the Tagus River, while marveling at the beauty of Lisbon's iconic landmarks. Whether you're looking for a moment of relaxation, networking opportunities or team-building activities, a private boat trip is the perfect choice for your company.
Discover Lisbon's landscapes from the Tagus River
Did you know that many of Lisbon's points of interest were designed to be seen from the Tagus River? As you sail along the river, you'll have the chance to admire the city's stunning landscapes from a unique perspective. The light from the Tagus River reflects off the city, creating a mesmerizing mirror effect that highlights Lisbon's beauty.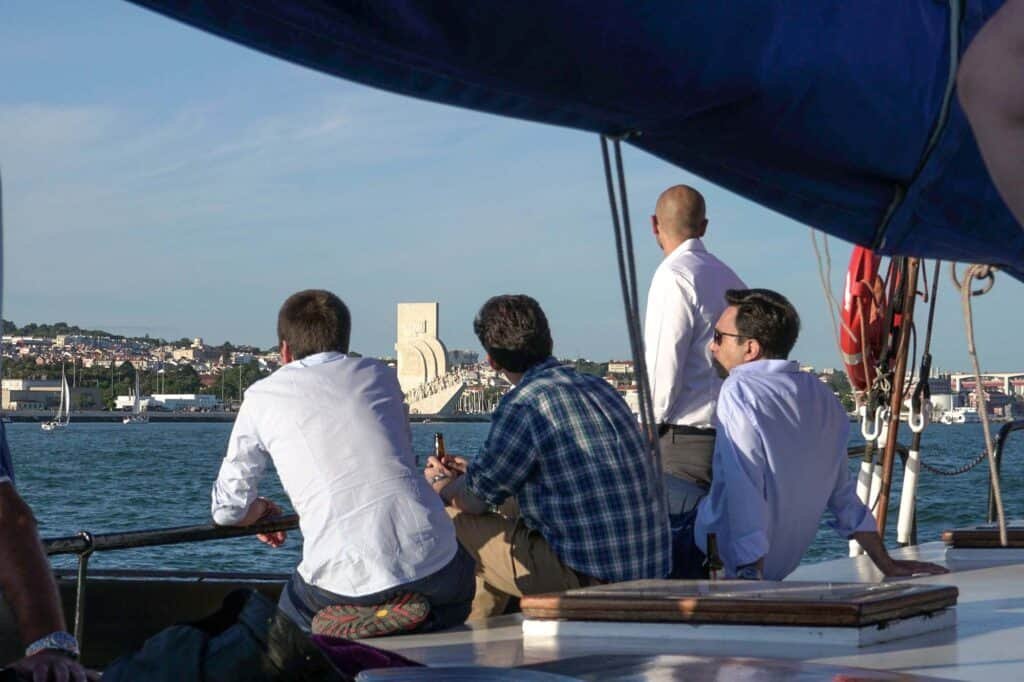 Unforgettable Points of Interest
During your private boat tour, you will have the opportunity to discover a multitude of points of interest along the Tagus River. These points of interest have historical, cultural and architectural significance, making your experience truly immersive. In the meantime, we've named points of interest such as: Discoveries Monument, Jerónimos Monastery, Central Tejo,  Museum of Art, Architecture and Technology (MAAT), Ajuda Palace, Bridge over the Tagus, National Ancient Art Museum, Folk Art Museum, Basilica of the Star, Cais do Sodré, Commerce Square, Alfama, Lisbon Cathedral, S. Jorge Castle, Monastery of S. Vicente de Fora, National Pantheon, Christ King, VTS Tower, Champalimaud Foundation and Belém Tower.
Our fleet
Lisbon Sight Sailing has an impressive fleet of boats to suit your preferences and the size of your group. Whether you prefer the elegance of a sailboat, the comfort of a catamaran or the speed of a motorboat, we are sure to have the perfect vessel for you. The capacity of our boats ranges from 6 to 340 guests, ensuring that we can accommodate both intimate meetings and parties for larger groups.
Join us and make memories at Web Summit 2023
As you prepare for your visit to the Web Summit, we encourage you to take the opportunity to explore the beauty and charm of Lisbon on a private boat trip. Whether you want to relax, network or simply enjoy the splendor of the Tagus River, our experienced crew and diverse fleet of boats are ready to provide you with an unforgettable experience.